Solar Energy – Burning Bright with Innovation
The sun. It warms our seas, stirs our atmosphere, generates our weather patterns, and gives energy to growing, green plants that provide oxygen and life on earth. But have you ever thought about just how powerful sunlight really is or the potential scale of what it can do for us? Covestro is finding new ways to tap into our solar system's oldest energy resource by pushing the boundaries of solar innovation.
Discover materials for solar energy!
Capturing sunlight: Twilight for fossil fuels
Today, solar panels are everywhere: Perched on rooftops, driving forward electromobility, and even powering aircrafts. Each year, solar panel installations continue to grow, and the global cumulative installed photovoltaic capacity (PV) is now at a 583.5 GW, according to the International Energy Agency. That's the equivalent of 1.8 billion PV panels!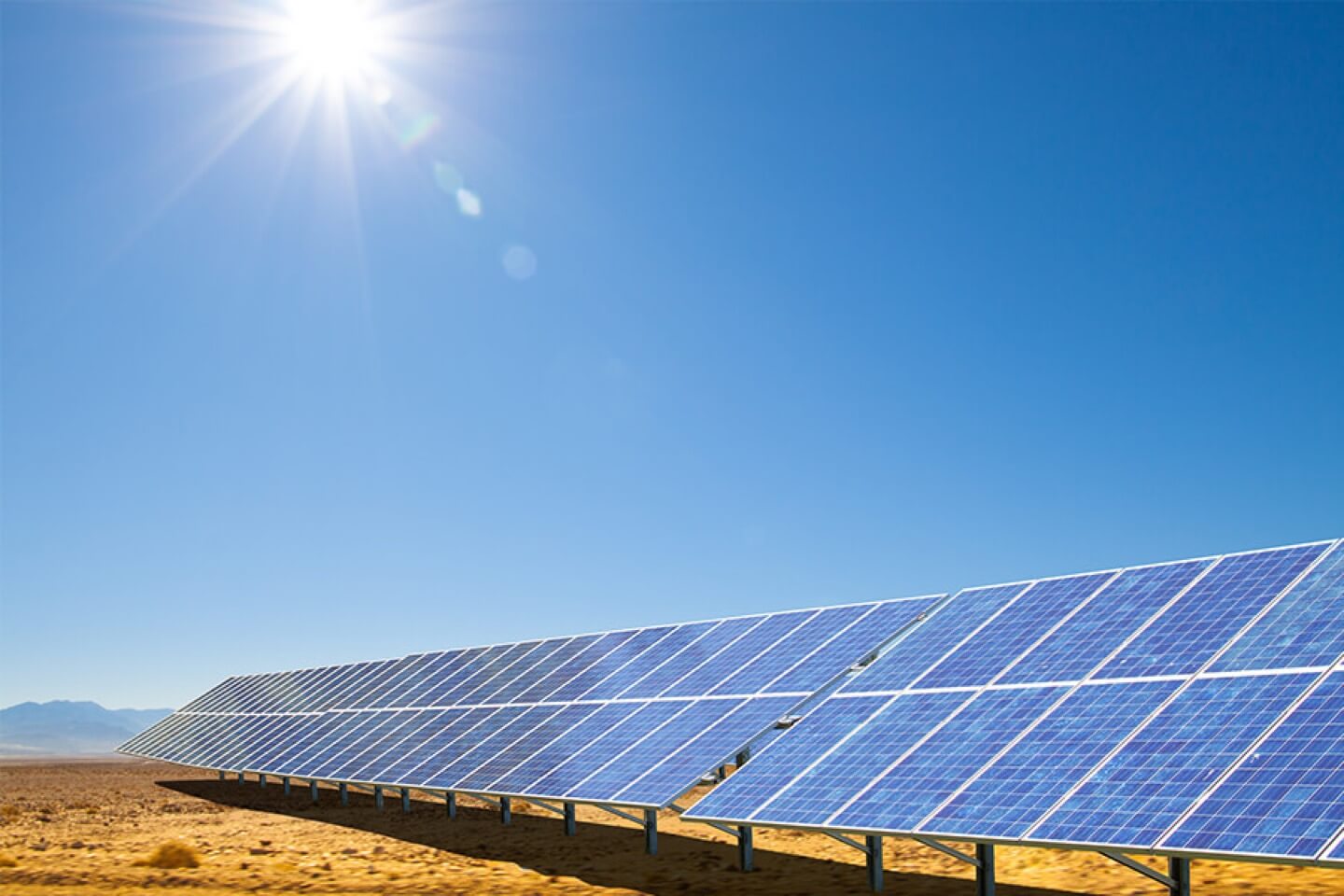 But even as solar energy – and its renewable energy cousins like wind, biomass, and geothermal power – expand, there is still much room for improvement. Society is increasingly calling for more sustainable electricity production, and transitioning to renewable energy is a key to creating a Circular Economy and achieving the goals of the Paris Agreement.
As a company, we aim to drive this sustainable electricity shift forward not only in our own production plants, but also around the world. With our knowledge and expertise in materials for solar power, we partner with customers who share our commitment to a healthier, more natural, and more affordable future for energy and our earth's resources.
Harnessing the power of the sun through materials
Solar power is certainly one of the most sustainable technologies for generating electricity, and there are good reasons why PV installations are growing rapidly worldwide. As new markets emerge, several studies forecast solar power to cover one-quarter of global power by 2050.
However, solar power is currently still far from matching the reliability and efficiency of conventional energy sources, such as oil or gas. And as the global PV market continues to increase, so will the need to prevent the degradation of solar panels and manage the volume of decommissioned photovoltaic panels, leading to circular economy practices. This requires innovative ways to reduce material use and module degradation. Covestro is already working on providing solutions.
Through specialist materials, we are helping solar energy producers better exploit the power of the sun. For example, our high-performance elastomer coatings help manufacturer precision-made solar panels that are strong and durable enough to withstand demanding environmental conditions for decades.
Thinking Outside the Solar Cell, Together
At Covestro, we see the promise of solar energy everywhere we look. And our team has the courage, diversity and drive to deliver that promise wherever and however the world needs it. Through partnerships and projects around the globe, we continue to push the boundaries of solar innovation to take solar energy beyond rooftops into new horizons.